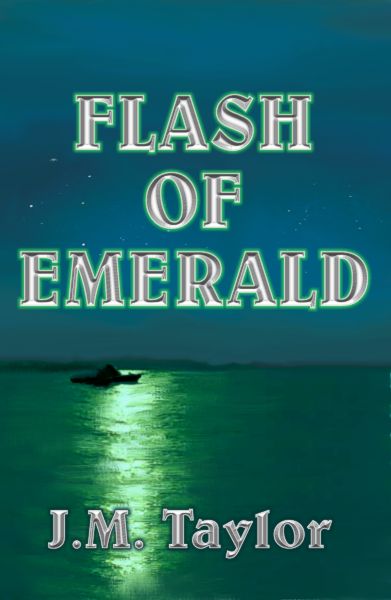 A Flash of Emerald
"...A small event, just a one kiloton blast at ground level on the Mall in front of the Space and Air Museum would dig a crater two hundred feet in diameter and about sixty feet deep……..Not too bad. Now, put ground zero right here on MacDill and we could eliminate south Tampa, smooth off the contours around the bay. Get rid of all the big snakes down at the end of the runway…"
This is the dilemma facing Harry Stoner…How to stop a crazed fanatic with a Special Atomic Demolition Munitions let loose in South Florida.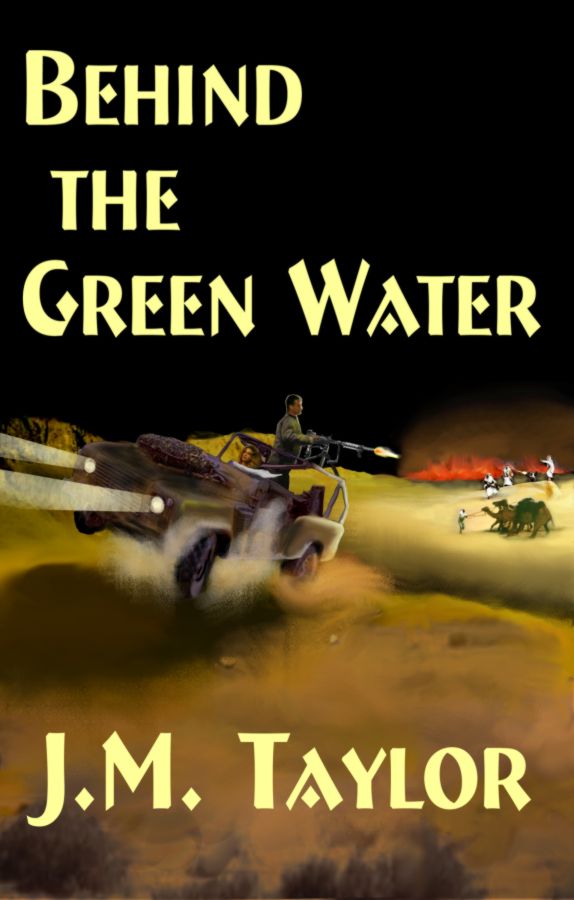 Behind the Green Water, to be released Summer, 2004, begins as a military adventure, then propels the reader across several international borders and into the middle of a Jihad. The finale takes you to where Christianity began. Taylor spins a yarn reminiscent of Lawrence of Arabia's travels and battles, with his enemies and himself.
Taylor's Comments: As I trooped around the world as a young soldier, John D. MacDonald's Travis McGee kept Florida safe from both foreign and domestic foes, treating the ladies as they desired and deserved. More recently, James Hall's Thorn and Les Standiford's Deal have kept Florida's East Coast safe from crime and corruption and animal abuse, as Tom Corcoran's Alex Rutledge has done for the Keys. I fear that we on the Suncoast have been practically abandoned to the evils of the world, protected only by Randy White's Doc Ford and Diane Vogt's Willa Carson. Doc is often distracted by the beautiful women lusting after his body and intellect, and Willa by the demands of the courtroom. So I have brought Harry Stoner back to the Suncoast long after an abortive operation in Cuba gave him his fill of Tampa and Ybor City. I hope you enjoy his attempt to regain his old life and earn his place beside Thorn, Deal, Rutledge, Ford, and Carson - and at the knee of McGee.
To read more by Taylor at his home site, click HERE