Visit Diane Vogt's Web Site for More information about the author, her characters, setting and books.
Diane's Latest Releases: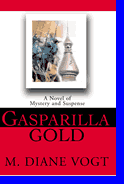 Gasparilla Gold - Buy the Book Today!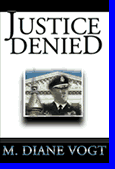 Justice Denied - Buy the Book Today!
I am a practicing lawyer and for many years I have defended manufacturers in silicone breast implant litigation. I am also a big reader and I really enjoy mysteries. So, I decided to write a mystery that dealt with the breast implant cases. Reviewers who have read "Silicone Solution" like the characters and the setting for the story best. My protagonist is a married, female, cigar smoking Federal judge. Her husband is a former banker turned restaurateur. The book is set in Tampa and is the first in a series of books about Judge Willa Carson and her husband, George. When a notorious plastic surgeon is found dead, the police soon discover that quite a few of Tampa's elite had a motive for murder. Judge Carson finds herself drawn into a web of deceit as she scrambles to extricate her younger sister, Carly, from the clutches of a dubious detective who targets Carly as his number one suspect. A lethal combination of lawyers, blackmail and bitter secrets create an explosive situation that turns deadly. "Silicone Solution" has enjoyed some very favorable early reviews and a great deal of interest. I have enjoyed talking about the book with others and I would be happy to respond to any e-mail questions readers might have. I am doing book signings around the country and would like to meet you. I hope you enjoy the book and will look for more Willa Carson stories in the future.
Diane